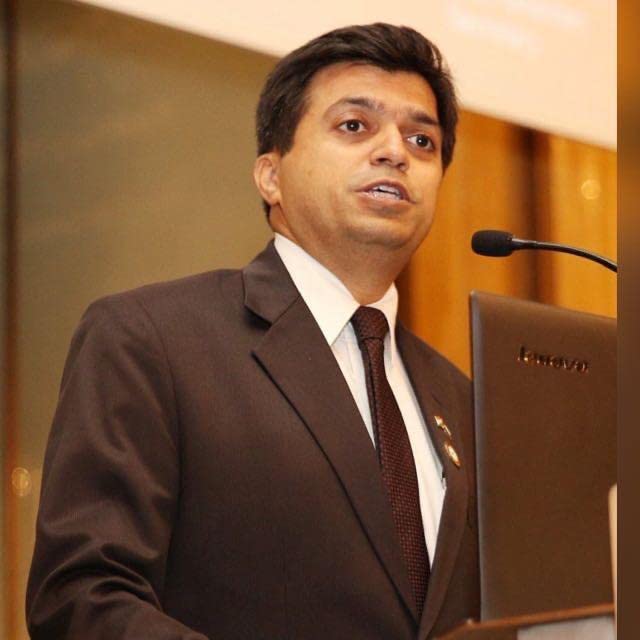 Rajiv Shah, a management and finance professional, holds a Chartered Accountancy degree and has
over two decades of experience across India and the Gulf region.
He has a penchant for the stage including hosting, speaking, acting, and singing. He has been a daydreamer and found his alter ego in writing which led him to write his first book FOREVER, a best seller. 
With TreeShade Books, Rajiv has published his next romantic thriller FORBIDDEN.
Rajiv is writing a series of five thriller books involving a combination of romance, suspense and murder
mystery. The common element across the books is a social message. The message in FOREVER was lust
vs love and how love prevails. The message in FORBIDDEN is on mid-life crisis on how one should not get
involved in a relationship outside love.
Another common element are the detectives Rahul and Susan who will be involved in solving mysteries
in all the five thrillers.
Rajiv is active in social and professional organisations. He is currently the Hon'ble General Secretary and
Treasurer of the Indian Business & Professional Group, Abu Dhabi and was the Chairman of Abu Dhabi
Chapter of Institute of Chartered Accountants of India.